... To rid the world of the foul uselessness that is Paris Hilton.
Paris Hilton will race in a new car for a week and party in a different city each day.
She was given a new Spyker C8 Spyder car to take part in a race from Montreal to Key West in Florida as part of the Bullrun race.
According to the organisers, the Bullrun is a race of good fun, driving and enjoyment. The famous race in their cars for a week and each day party in a different town. It seems that the sponsors picked the right person to promote their new car, TMZ says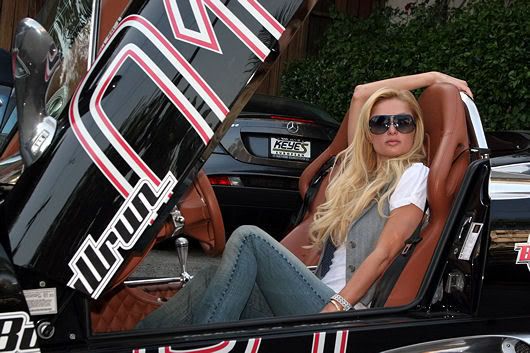 I am pretty sure that this bitch just got busted for driving on a suspended licence, due to a dui. Yeah lets give a her freakin car, and pay her to do what she does best. Absolutely nothing.
Where shall will start the the line for those wishing to smash her in the face with a bat?